By Jejje Muhinde;
Sexual exploitation and abuse of female athletes exist in different sports disciplines, though they end up as cover-ups because victims prefer to remain silent because they are intimidated.
In June 2018, five female Taekwondo athletes whose identities have been kept anonymous accused their coaches of asking to sleep with them in exchange for favours, which included enrollment in the national team to attend international competitions in Morocco.
The two accused coaches are Master Eugene and coach Irene Bagire, however, Master Eugene denies the allegations.
One of the girls interviewed says, "The coaches asked to sleep with them in exchange to be listed on the national team. Some of the girls accepted while others refused."
Fabrice Elysee Mugorewase, the Vice President of RTF said only one girl who she preferred not to name, claimed to have been sexually abused but denied the claims during internal investigations.
Mugorewase who headed an internal investigation into the matter later told this investigation, "When the girl was subjected to the investigation she denied the allegations."
However, sources in the federation who wished not to be named revealed to this reporter the girl in question was intimidated by officials which forced her to deny the assertions during the internal investigation, issues that RTF denies.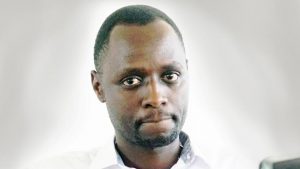 Placid Bagabo the president of RTF in an interview said he was shocked to hear the allegations. He said due to lack of capacity the internal investigation did not continue but the case was later referred to Rwanda Investigations Board (RIB).
RIB spokesperson Modeste Mbabazi (former) in August last year said that a thorough investigation was on-going, however until today a report on the matter has never been released.
"The coaches, club masters and president of RTF were summoned for questioning but until today we are still waiting for the outcome of the investigation," Boniface Mbonigaba, the Taekwondo body Secretary-General told this investigation in November this year.
Denise Muvunyi a female Taekwondista said that the sexual allegations at RTF are already tainting a bad image to this sport in the country, this is one of the reasons why she says decided to switch to other sports.
RTF Secretary revealed that the World Taekwondo Federation (WFT) was also concerned about the allegations and in a formal request letter had asked the local federation to give a report on the matter.
"We told them (WTF), we are still waiting for a report from the Rwanda Investigations Board," Mbonigaba mentioned.
Another inside source from RTF that preferred not to be named for personal reasons told our investigations that former technical director, Martin Knooce (Now back to the US) the was very annoyed on hearing the scandal, he pulled the plug on students by withdrawing his school fees sponsorship.
The Taekwondo case is certainly not the first sexual exploitation in sports in Rwanda, cycling and women football have also been plagued with their own scandals.
In cycling, sexual abuse and exploitation of female cyclists have been reported but victims have been reluctant to come forward to file complaints by opting to stay silent because of fear of retaliation by top management according to inside sources from the cycling body which is yet to be overhauled.
The national cycling federation (FERWACY), has dismissed these claims, saying "This is a smearing campaign by those people who are jealous and who don't want to see Rwanda hosting the UCI 2025 World Cycling Championships" Aimable Bayingana said during a press briefing to unveil new 2020 Tour du Rwanda routes, this was before he stepped down as the head.
Bertin Mukarukundo, 31, a former female cyclist, says that she was sexually exploited by her coach Straton Nzabazumutima who forced her to have sex while training in Musanze.
After three months, she realized she was pregnant, and the coach admitted, promising her family that he will take full responsibility which he never did. Unfortunately, Mukarukundo gave birth to be the baby girl who then passed on after two days.
Mbazumutima was temporarily suspended but FERWACY reinstated him to work at Muhanzi cycling club for over six months, but when law enforcement agencies were tipped on the matter, the cycling body decided to react by banning the coach in question from all cycling activities for good.
A communiqué was later released to all its member clubs informing them about the decision to ban Mbazumutima.
When interviewed in October this year, two female cyclists from Nyamata who requested their names to be withheld alleged that they were "Abused".
Following days of controversies, the spectacle in cycling was high in gear, on Friday, December 6th, the sexual allegations among other issues in cycling forced Bayingana and his entire management team to step down.
Rwanda Investigations Board says it is investigating the cycling federation.
One case that has seen the court taking action was reported in women football. In 2016, rumours started circulating in local tabloids alleging that Grace Nyinawumuntu was promoting sexual and romantic desire between players in the AS Kigali Women Football Club.
She was serving as a nation's women head coach.
Early in 2017, Nyinawumuntu got fired after one of her players Shadia Mahirwe accused her of homosexuality.
Nyinawumuntu took the matter to court by filling two cases, as for the case against the club, she argued that she was dismissed without due process and was not given a fair hearing.
As for homosexuality, she filed a case for defamation arguing that it was fabricated, saying she is married. This year in March, the court issued its verdict in her favour.
The club was ordered to award the coach Rwf.40 million as compensation, she was also cleared of all allegations. Court ordered Mahirwe to pay Rwf.10 million in damages.
Both parties, AS Kigali and the player appealed, cases are still pending.
The Ministry of sports says it is away sexual assault and abuse happens and, claims they are strong on it. Plans are underway to introduce a tough policy against sexual abuse that will govern all sports federations and activities in the country.